Nissan Motor India Private Ltd in the run up to the launch of its first locally made car - Micra - announced Bollywood actor, Ranbir Kapoor as its official brand ambassador.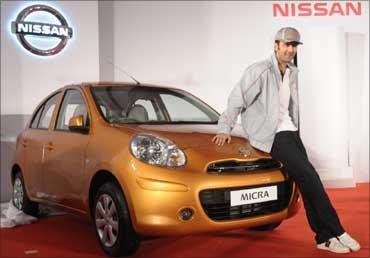 The contract, which is for a period of three years, entails Ranbir to endorse the products and services of Nissan in India through promotion, advertising and marketing.
Kiminobu Tokuyama, managing director and chief executive officer of NMIPL, said, "We are delighted to have Ranbir Kapoor as our brand ambassador. Nissan is a car company with a "Passion for Cars". Our brand heritage stands for producing cars that maximise life and provide the joy of everyday driving."
"With the launch of Micra next month, Nissan will begin an exciting journey in India aiming to provide Indian customers with a full range of products and services. We are confident that Ranbir would act as a perfect catalyst to communicate our brand attributes and also enthrall the Indian customers bringing them alive through his persona and charm", added Tokuyama.
Nationwide sale of Nissan Micra will commence around middle of July 2010.