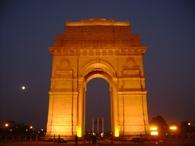 Property prices in the national capital region has increased by up to 54 per cent during the first three month of this year due to higher demand, according to a study conducted by realty portal 99acres.com.
Gurgaon's Golf Course Road and Sohna Road have seen the highest appreciation in prices with 54 per cent and 43 per cent jump during January-March quarter, respectively, compared to the year-ago period.
"We studied the property price trends of localities across Delhi and found that the real estate sector has moved out of the doldrums and is again back on track with prices of properties in key localities moving in an upward direction," 99acres.com Business Head Vineet Singh said in statement.
The national capital region (NCR) region has always been an attractive destination for buyers as it provides high return on investments, he added. Also key localities of Delhi such as Janakpuri and Vasant Kunj has seen 28 per cent and 20 per cent price appreciations respectively in the first quarter of 2010 compared to the year-ago period.
The rates in Janakpuri and Vasant Kunj have increased to Rs 6,548 per sq ft and Rs 9,758 per sq ft from Rs 5,104 a sq ft and Rs 8,148 a sq ft in January-March period in 2009.
Besides, Noida's attraction has gone up over the last one year because of metro rail services and prices in the region have increased by up to 19 per cent in January- March compared to the year-ago period.