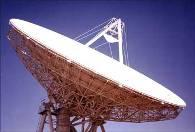 The Supreme Court on Tuesday did not give a stay to mobile operators on a Delhi High Court order enabling an audit by Comptroller and Auditor General to ascertain whether there were revenue leakages in licence fee payment to the government.
A vacation bench, comprising Justice Deepak Verma and Justice K S Radhakrishnan, adjourned the hearing in the case to August.
During the proceedings, the counsel appearing for the apex body - Cellular Operator's Association of India (COAI) - contended that the High Court's direction was not based on merit.
Over CAG's authority to inspect their account books, the bench observed, "That is the statutory requirement of law... You (telcos) would have to cooperate." COAI counsel also submitted that the Comptroller and Auditor General of India (CAG) had no powers to audit their books under article 149 of the constitution.
Responding to the contention, the bench said, "They (high court) have only asked you to give revenue share details." COAI had appealed against the order by a division bench of the Delhi High court on June 1, directing mobile operators to submit their account books to CAG.
However, the bench had said that CAG would not demand any additional document except the revenue sharing details and would not disclose the information in the public domain or to any third-party.
In their petition before the apex court, COAI has submitted that the high court "failed to appreciate that CAG has no jurisdiction or power to conduct an audit over the petitioners, which are private companies."
They also requested that apex court pass a direction to the government and CAG "from invoking or taking any coercive action against them" under the Rule 5 of the TRAI Service Provider (Maintenance of Books of Accounts) Rules, 2002.
COAI, in its petition also requested the apex court to strike down the rules contending that the DoT cannot extend the power of CAG, which is governed by an act of Parliament.
"Rule 5... cannot extend the powers of CAG to cover matters not covered under the C&AG Act and is liable to be struck down as ultra vires. Earlier, on May 20, telecom tribunal TDSAT had also declined a similar request from Bharti Airtel and Vodafone to stay the CAG audit.