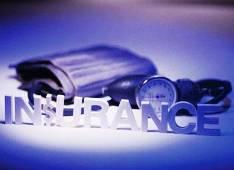 The Insurance Regulatory and Development Authority has not cleared any unit-linked insurance plans for nearly two months, following the recent changes to the norms and the regulatory tussle over the investment-cum-insurance products.
Regulations require every insurance product to be approved by Irda before its launch.
It is deemed to have been approved if the regulator neither clears it for 30 days nor raises further queries.
However, insurance companies play it safe and wait for Irda's formal approval before going ahead with the sales.
Executives at life insurance companies said they had filed products with Irda but have not heard from the regulator's head office in Hyderabad.
The chief executive of a large insurance company said products filed by his firm have been awaiting approval for nearly 45 days.
An official with Irda said the regulator has not cleared any product recently because of the new guidelines.
"All new products filed have to be re-worked and filed again to adhere to the new norms. From July, all products have to meet the revised terms," the official said.
Recently, Irda had proposed to cap the surrender charge for all life insurance products.
The minimum tenure of the products has been increased to five years from three years. In case of pension plans, the insurer has made annuity and life cover mandatory.
It has also banned partial withdrawal during the policy term. These changes are expected to have an impact on the business of life firms.
To comply with the new norms, all insurers have to re-file the existing products -- in the normal course, Irda takes 30 days to approve a product but in such cases, it clears a product in a week.
In April, Irda and the Securities and Exchange Board of India had got into a jurisdiction dispute on regulating Ulips.
The stock market's regulator had asked 14 life insurance companies, which had initially been barred from renewals and fresh sales, to register with it before launching new unit-linked plans.
Sebi's contention was that Ulips were more of an investment product than an insurance product, and fell under the collective investment scheme, which comes under its purview.
Irda, however, asked insurance companies to continue business as usual and not panic because of the Sebi order. Meanwhile, Sebi has been insisting that Irda should stop approving new Ulips.
Recently, a number of term plans have been launched but no insurer has launched a Ulip.
Generally, insurers file very few products in the first quarter as it is a lean period for them. Premium collection in insurance goes up in the second half of the year, mostly in the last quarter of a financial year as people invest with the intention to save tax.
"We are working on our new products and will approach Irda soon for two Ulips and one traditional plan," said LIC MD D K Mehrotra.