Gold prices, which hit a record Rs 19,220 per ten grams in Delhi , could decline up to 20 per cent if there is an improvement in the euro zone debt crisis, a top official of Metals and Minerals Trading Corporation said.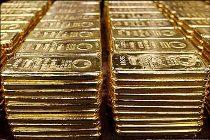 "There can be a correction of 10-20 per cent (in gold prices) if there is an improvement in the European markets," MMTC, the country's largest gold importer, Chairman and Managing Director Sanjiv Batra told reporters when asked about gold prices. Batra also pointed out that gold import is likely to fall in the next few months if rates of the precious metal remain high.
"Import of gold has dipped due to a rise in prices. If prices continue to remain like this import will go down in the next few months." India imported 738.81 tonnes of gold in 2009-10 fiscal, of which MMTC imported 186.83 tonnes.
The state-owned trading firm plans to import 200 tonnes in the current fiscal.
Gold prices touched a new high yesterday in the national capital tracking global cues. Trading sentiment turned strong after the metal climbed a record levels in London as investors sought an alternative to currencies and equities on mounting concerns over the European debt crisis.
In London too, gold prices stood at a record $1,252.90 an ounce on Tuesday.
The price of gold in dollars strengthened as the euro slipped to its lowest level in more than four years against the US currency, making the metal costlier when bought in the euro zone.
In the futures market too, gold prices rose to a record Rs 19,198 per ten grams on Tuesday for the most-active August contract on the Multi Commodity Exchange, the country's largest commodity bourse.