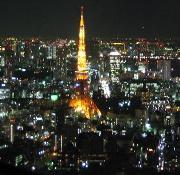 The Japanese economy expanded by a healthy 5 per cent in the first three months of 2010, higher than the forecast, on increased consumer spending.
The world's second largest economy has expanded for four straight quarters, indicating that the recovery process is at a steady pace.
According to the latest figures from the Japanese cabinet office, the economy grew 5 per cent in first quarter of this year, better than last month's estimate of 4.9 per cent. The figure has surpassed analysts' expectation of around 4 per cent.
Moreover, this is much higher than America's first quarter growth of 3 per cent. For the first quarter, private consumption and household consumption each were raised to 0.4 per cent as against the previous estimate of 0.3 per cent, the data showed.
In the last quarter of 2009, the economy rose by 4.2 per cent. Japan was severely hit by the global financial meltdown, which had also resulted in huge job losses and decline in exports, among others.