British energy major BP Plc said on Monday that the response to the devastating oil spill in the Gulf of Mexico has so far cost the company $1.6 billion.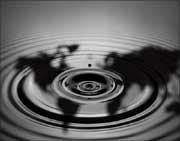 One of the worst oil spills in recent history, the disaster has till date attracted more than 51,000 claims from various quarters.
"The cost of response (to the Mexican Gulf oil spill) to date amounts to approximately $1.6 billion, including the cost of the spill response, containment, relief well drilling, grants to the Gulf states, claims paid, and federal costs," BP said in a statement.
Warning that expenses could escalate, the oil major pointed out that it is too early to quantify other potential costs and liabilities associated with the incident.
"To date, over 51,000 claims have been submitted and more than 26,500 payments have been made, totalling over $62 million," it added.
The total expenses so far include new grants of $25 million each to the states of Florida, Alabama and Mississippi. Furthermore, about $60 million was spent for the Louisiana barrier islands construction project, the company said.
BP has come under intense pressure from the US to speed up efforts to control the oil spill and the American administration has even suggested that it keep aside billions of dollars to meet oil spill-related claims.
US President Barack Obama is expected to visit the Gulf of Mexico coast this week to assess the oil spill and the steps taken to stop the leak.
The spill was caused by an explosion on the Deepwater Horizon rig in April and thousands of barrels of oil are estimated to be leaking into the Gulf of Mexico every day.
Shares of BP were down three per cent to 380 pence in early trade on the London Stock Exchange.