The Bhopal gas tragedy and developments following it should not become an impediment in seeking American investment in India though the issue of liability in case of an industrial accident should be resolved, noted industrialist Rajan Bharti Mittal said on Tuesday.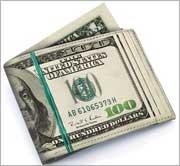 "On that premise not to seek US investment, I think... would be unfair," Mittal, managing director of Bharti Enterprises told reporters at the National Press Club in Washington.
Responding to a question on the impact of the latest developments in the Bhopal tragedy on US investment in India, he said the country should not stop seeking investment because of what happened in 1984.
"You can't lock ourselves in past. Tragedies happen around the world, it is not only about Bhopal. It is a situation which is untenable, yet that happened many moons back.
"It's like saying never travel on train after a train accident, then the process probably would be going into medieval life," he said.
Mittal is currently on an 18-day trip to the United States in his capacity as president of the Federation of Indian Chambers of Commerce and Industry to hold a series of meetings with leaders of the US corporate sector and officials to boost up business ties between the two sides.
Noting that the US is a large Indian trading partner and a country with high innovation and technology, Mittal said India needs US investment.
But, he added, that the liability issue needs to be resolved.
"We have been in courts for I do not know how many years. Yet we have not seen that company has been able or responsible enough to come around.
"I do not know what kind of back up insurance they had. My feeling those many years back, there would be hardly much," he said.
Mittal said any company, which does business that can cause loss of life of a magnitude where an entire township could be wiped out, needs to be responsible enough not only on technology but also that the backup is enough.
"The civil nuclear liability bill is not being passed because the amount that is being talked about there in terms of dollar is completely not that something that we can sell for both our internal constituency and the audience.
"So that's we need to enhance," he said responding to a question on the civil nuclear liability bill.
He said the companies that come to invest in India, especially in projects of this magnitude and size, must be well-governed and must be realistically enough locked in where insurance companies and others might have to back them up.
Mittal also argued in favour of capping liabilities and referred to the ongoing BP's oil spill in the US.
"Look at BP oil spill, can we cap the liability, the (US) President has said, we would talk about it later and the Administration says let's talk about it later.
"Who would own that liability? Will BP owe the liability? Will insurance companies owe the liability? I am sure there is a process in this regard going on, but eventually the liability has to be capped somewhere. You can't have an infinite liability, that's not possible.
"Even in BP's case, I am sure there is a capped liability, though I am not aware about it," he said.
He said when companies come into business of this magnitude, they need to be ensured or be provided that when there is loss of life it is commensurate to what has happened.