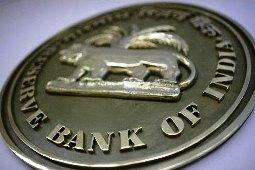 The Reserve Bank of India on Thursday indicated it might tweak the monetary policy anytime to contain inflation, although it sent signals to the contrary on Wednesday when it announced a move to release Rs 20,000 crore (Rs 200 billion) into the banking system.
"Inflation is a big worry to the central bank. . . We are constantly monitoring the situation. . . The (monetary policy) action can be done before the policy or after," RBI deputy governor K C Chakrabarty told reporters on the sidelines of a seminar in Mumbai.
The RBI, which started exiting its easy money policy stance since October last, is widely expected to hike key short-term lending (repo) and borrowing rates (reverse repo) by 0.25 per cent at its quarterly policy review on July 27.
However, with headline inflation entering double digits (10.16 per cent in May), the action was expected much before the scheduled policy review.
Referring to Wednesday's announcement on buyback of three government securities (G-secs) worth Rs 20,000 crore, Chakrabarty said this was done to ease the temporary liquidity crunch in the system owing to around Rs 1.4 lakh crore (Rs 1.4 trillion) cash outflow due to payments for 3G and broadband wireless licences and advance tax outgo.
The government this month concluded auction of 3G and broadband wireless licences for Rs 106,202 crore (Rs 1,062.02 billion), against the Rs 35,000 crore (Rs 350 billion) it had originally expected to raise.
Demand for funds from the winning companies put a strain on banks' liquidity.
"The measure (G-sec buyback) was aimed at supporting the system because so much of money went out of the system," Chakrabarty said.
The G-secs would be bought back in multiple transactions starting Friday.
So far this year, the RBI has hiked its short-term rates by 0.50 per cent and the cash reserve ratio by one per cent.