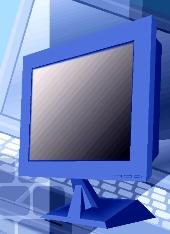 An ambitious proposal of HRD ministry to set up 20 Indian Institutes of Information Technology could be a non-starter with the finance ministry not favouring it during the 11th Plan.
A note issued by the HRD ministry for clearance of Expenditure Finance Committee has been returned by the finance ministry with the suggestion that the proposal may be considered during the 12th plan, official sources said.
The Human Resource Development Ministry had proposed to start the institutes in public-private-partnership mode during the 11th plan (2007-2012).
"The finance ministry did not agree to the proposal of setting up of 20 IIITs in 11th Plan.
"It has said the scheme can be considered during the 12th Plan," the sources said.
The HRD ministry is yet to decide its future course of action on the matter and HRD Minister Kapil Sibal will now take call on the matter.
The ministry had earlier prepared a PPP model for setting up 20 IIITs under which the expenditure could be shared in the ratio of 85 to 15 between the government and industry.
According to the EFC note prepared by the ministry for these projects, each IIIT would be set up with an investment of Rs 200 crore (Rs 2 billion) and the government would bear 85 per cent of the expenditure.
Of the 85 per cent spending, the Centre would provide 50 per cent and the state government would bear 35 per cent of the expenditure.
It means the Centre will provide Rs 100 crore (Rs 1 billion) while the state government will give Rs 70 crore (Rs 700 million) and the industry will provide Rs 30 crore (Rs 300 million) for setting up of each IIIT.
The Planning Commission had also given in-principle approval for it.
The ministry had overruled a proposal of the National Association of Software and Services Companies, the country's information technology and business process outsourcing trade body, which had prepared a detailed project report suggesting that the private sector should bear more than 50 per cent of the cost.
As per the plan, each IIIT would be a centre of excellence and specialise in specific area. These institutes would concentrate more on basic than applied research.
The ministry was supposed to bring in a bill in Parliament to confer them with the status of institutes of national importance.
Some of the IIITs were supposed to be set up in northeastern states. If the industry does not come forward, the DONER (Ministry for Development of North-Eastern Region) would have provided additional funds.
The buildings and campuses of these institutes were supposed to be made environment-friendly.