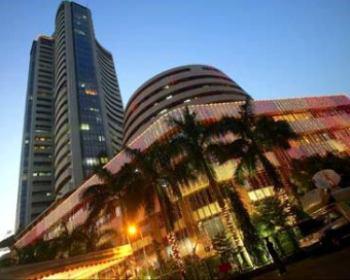 ICICI Bank's broking arm, ICICI Securities, on Wednesday said the BSE Sensex would touch "at least" 19,000 points by the end of the current financial year.
"We think it (the Sensex) will be at 19,000 points by March, barring some really exceptional happening," the firm's managing director and chief executive officer, Madhabi Puri Buch, said.
The 30-share Bombay Stock Exchange (BSE) index closed at 17,755 points, up six points on Wednesday. It had closed at 17,527 points on March 31, 2010.
Buch said reaching 19,200 would be a 15 per cent jump year-on-year in the index. She also said the growth is very modest, "considering where we were or where we are (today)."
"We have looked at all Sensex companies fundamentally, the advanced tax payments (by them)," she said.
However, she was quick to add that scrips in some sectors are looking expensive "when we see multiples" and that foreign investors are mentioning it more frequently.
Other "consistent" comments from the investors are that there is ample liquidity to buy the desired scrip and globally, there is a high confidence in India, Buch said.
"The proof of stability is that everytime there is little bit of stability in the global markets, the money comes back into India. India is a preferred destination. This growth simply cannot be denied," Buch said.
As the markets become more stable after the volatility, there will be at least a couple of big-ticket IPOs hitting the market soon, she said.