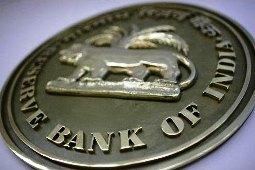 Bankers will take up the liquidity crunch issue when they meet Reserve Bank of India officials for the customary pre-policy meeting.
The central bank is scheduled announce the first quarter review of the monetary policy on July 27.
Select bankers will meet RBI Deputy Governor Subir Gokarn, who is in charge of the monetary policy department, and other central bank officials on July 12.
Liquidity continues to be tight. Banks' net borrowing from RBI's repo facility was a whopping Rs 82,490 crore (Rs 824.9 billion) on Thursday.
The liquidity became tight last one month after resources flowed out of the system due to 3G telecom and broadband auction payments.
With the government expected to start spending from the second week of July, some liquidity is expected to come back, giving RBI more comfort for hiking rates.
But as credit pick-up remains strong, liquidity will be a concern, says the chairman of a mid-sized public sector bank.
"We expect RBI to maintain status quo as credit growth may be hampered if rates go up. Liquidity will continue to be tight for the next couple of months," the banker said.
"Don't exit too fast, will be our message to the central bank. Credit flow to productive sectors should not be hampered," said another senior banker.
Though the market has ruled out any mid-policy action, bankers fear a hike in policy rates by the central bank to tackle rising prices.
The food price index rose 16.90 per cent in the year to June 12, as compared to 16.12 per cent in the previous week, while the fuel price index remained unchanged at 13.18 per cent.
The wholesale price inflation accelerated to 10.16 per cent in May from a year earlier, much above RBI's projection of 5.5 per cent for March 2011. RBI has raised rates twice, by a total of 50 basis points, since mid-March to tame inflation.