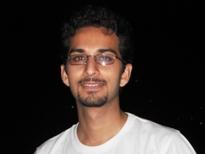 Social entrepreneurship is expected to be the next big thing to influence India as the country juggles to achieve a balance between a growing GDP growth, ensuring inclusive growth and attempting to address issues ranging from education, energy efficiency to climate change.
"A social entrepreneur is an amalgamation of values displayed in Mother Teresa's compassion and Richard Branson's sharp business prowess", says Nishant Sarawgi, Strategic Partnerships and Marketing Manager, National Social Entrepreneurship Forum (NSEF) a youth-focused NGO.
Social entrepreneurs are agents of change but with an entrepreneurial approach. "He is an individual with innovative solutions to society's most pressing social problems with a strong non-negotiable focus to solving it and chooses an entrepreneurial approach to solve by using entrepreneurial systems and processes", adds Nishant.
"Social entrepreneurship is the sector that is going to be a challenging field for innovators and leaders. It has just opened up and has already started showing signs of success by generating around three trillion dollar turnover globally", says Nishant.
"People, government, corporations and funding agencies worldwide have realised that this is a way to achieve sustainable development and have started encouraging social entrepreneurs and innovators in several ways", he said.
"In India, social entrepreneurship has been gaining ground, more recently in the last three years with more and more youth evincing interest in the field, including those from prestigious IIMs and IITs", says 24-year-old Nishant.
According to Neelima Chhiber, a social entrepreneur, the NGO model had worked very effectively in areas like healthcare and education but had not done too well when it came to livelihood.
The social enterprise model, however, has been able to effectively deliver in generating livelihood, especially in connecting rural producer and urban consumers.
Jenny of Metta Spa, a social entrepreneur who came up with the concept of running a spa operated by the disabled, says the concept has clicked and brought in income to the blind and disabled. With a modest initial investment, the spa provides employment to disabled and blind. Social entrepreneurship is going to become the next big thing and would throw up new opportunities, she says.
This new evolving field has, therefore, also got early venture capitalist interested in funding with many seeking out such enterprises that hold out huge potential, says Nishant.
"Earlier, organisations solving social problems were often assumed to be idealistic, philanthropic and lacking business acumen or the ability to be entrepreneurial", he said. However, as the social sector has been coming in touch with the private sector, both have begun to realise that just one approach either pure philanthropic or pure capitalist is inadequate to build sustainable institutions.
"Gradually both are moving towards a more blended solution where organisations are responsive to opportunities and entrepreneurial while pursuing social goals", says Nishant. The highlight of a social enterprises is that they are not dependent on goodwill funding but are self sustained business models, making profits in addition to uplifting the society.
An example of social entrepreneurship is the Husk Power systems which produces electricity from rice husk in regions of Bihar, where electricity has not reached, he says. Social entrepreneurship has already found great favour abroad.
Fresh graduates from the world's leading B schools like Havard, Stanford and INSEAD are acting as catalysts in some of the most promising social enterprises, he adds.
As India attempts to addresses the social, environmental and governance challenges, social enterprises offer immense opportunities in diversified spectrum of management of resources and capital.
"A demand for strong focus on creating a huge social impact, apart from generating financial returns would drive social entrepreneurship", opines Nishant. However, governmental support and a well drawn out policy was imperative to drive this growth further, says Neelima.
"There should be a social investment fund", she says and opines that public sector banks could also provide a boost by starting such funds for social enterprises. There are talks of an incubation of a public sector bank social investment fund.
However, training was of paramount importance to create a pool of social entrepreneurs, she says. NSEF has been training young entrepreneurs through internship and fellowship programmes designed to recognise and support young social entrepreneurs whose ventures are still in nascent stages but have demonstrated their ability to run social enterprises that create significant social impact.
Image: Nishant Sarawgi