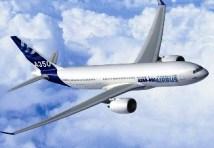 State-owned oil firms on Wednesday raised prices of jet fuel, or ATF, by 3.2 per cent, the eighth hike in rates since March.
Aviation turbine fuel rates in Delhi were raised by Rs 1,297, or 3.2 per cent, to Rs 41,489 per kilolitre effective midnight tonight, said an official of Indian Oil Corporation, the nation's largest oil marketing firm.
Prices of ATF, which makes up for roughly 40 per cent of the operating cost of an airline, have risen every fortnight since March -- except last month-- on firming global oil rates. Jet fuel in Delhi was priced at Rs 37,982.22 in the second half of February and would have been higher today but for the massive 7.17 per cent cut in ATF prices from June 1.
This was the first cut in four months, which came amidst softening of global oil rates. Today's hike in fuel rates will increase the burden on Indian carriers, but no comments could immediately be obtained from airlines on the impact on passenger fares.
In Mumbai, the price of ATF was raised by Rs 1,339 to Rs 42,809 per kl.
IOC and its sister PSU fuel retailers, Hindustan Petroleum and Bharat Petroleum, revise jet fuel prices on the 1st and the 16th of every month, based on the average global oil price in the previous fortnight.