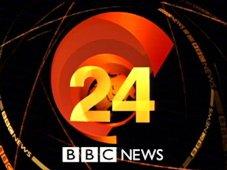 Senior Britain-based Indian journalists who worked for the BBC believe that given the multi-choice media environment, diversity of languages within the Asian community and stiff competition from commercial radio, the closure of the BBC Asian Network was inevitable.
BBC director-general Mark Thompson announced on Tuesday the closure of the Asian Network by the end of 2011, sparking mixed reactions from journalists and audiences.
The station's closure is part of a raft of measures to cut costs in the public broadcaster. Online campaigns and petitions have been launched to save the Asian Network while senior Indian-origin journalists said they saw it coming because of many pressing factors, including a lack of clarity in its programming and target audience.
Hisam Mukadam, a veteran journalist associated with the Asian Network for over 20 years, told PTI: "It (the closure) was coming. The station had become a Bhangra-based Punjabi music station where the linguistic and information needs of the universal Asian community were severely overlooked".
Mukadam, however, added that even though the younger audience had other sources to access Asian music, there was a need for dedicated Asian broadcasting, particularly because the Asian community reposed much trust in the BBC for news.
Vijay Rana, former BBC radio editor, said: "They were never sure who they were broadcasting to. South Asian radio audience in this country is largely 45+ and a large part of them are women.
"BBC Asian Network could not win them over and decided to target the young generation, whose interest in South Asian music, culture and current affairs was only marginal 18-year-olds never listen to daytime radio". Rana added:
"Being a public service organisation, it had to please so many ethnic pressure groups by broadcasting in Gujarati, Punjabi, Mirpuri etc.
And they could please none of them. Their audience kept of declining.
They could have served the community better if they had adopted Hindustani -- a mix of Hindi and Urdu -- as their main broadcast medium".
The BBC Asian Network was launched in October 1988, but has its roots in the BBC television programme, Nai Zindagi Naya Jeevan, in 1968 from its studios in Birmingham.
Daya Thussu, co-director of the India Media Centre at the University of Westminster, told PTI: "The closure of the BBC Asian Network shows how important Indian media have become among British Indians, who now have access to a myriad of Indian television channels and websites as well as such UK-based stations as Sunrise Radio".
He said, "It also demonstrates how under market pressure the BBC is abandoning its multicultural remit.
"The danger is that such moves will make the BBC what Greg Dyke, its former Director General, once accurately described as, 'hideously white'."
Mike Jempson, director of MediaWise, told PTI: "It (closure) is a pity. The station could have been more unifying in a multicultural Britain. Whether the Asian Network was reaching the myriad Asian audiences is a moot point".
 Criticising the closure of the radio station, the British Phonographic Society wrote in a letter to the BBC: "The Asian Network provides an important channel for exposure for Asian music in the UK, which does not gain exposure on many major commercial stations."
Media critic Sunny Hundal, said the Asian Network was a 'vital' platform for Asian culture.
He said: "Axing Asian Network would kill off vital media space for a lot of British Asian content and culture that does not get represented on commercial alternatives.
It is within the BBC's remit to represent and give a platform to minority interests that need a mainstream platform to develop and grow."
Indian-origin Avtar Lit, founder of the popular Sunrise Radio, said: "They had a wonderful opportunity to connect with the Asian community and it has been rejected. The BBC was never really serious about providing a service for the Asian community. It's a token service; they have ignored them for decades".
He added: "They think because it's the BBC, people will have an automatic allegiance to it. They have come up against commercial radio and got a bloody nose out of it. I don't think the Asian community would give a toss (if it closed down).