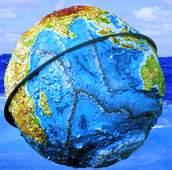 India, along with China and Brazil, have come to enjoy a 'new level of influence' in the World Trade Organisation and would be expected to accept greater responsibilities in the global trade deal under Doha negotiations, the US said.
"As today's fastest growing economies, China, Brazil and India have enjoyed a new level of influence (in the WTO) and each will be expected to take on an increased level of responsibility. . .," US President Barack Obama's Trade Policy Agenda for 2010 said.
Describing these countries as 'advanced developing countries,' the US sought 'meaningful new market access' from the three.
"The recent emergence of China, Brazil, and India as recognised 'majors' within the WTO represented an important step forward, moving the overall negotiating dynamics to more closely reflect the dynamic economic reality of today's trading system," the trade agenda said.
Opening up markets in the advanced developing countries for products from advanced economies remains the 'core challenge' of the 9-year-old Doha negotiations, the US said.
India, Brazil and China want removal of the historical distortions like huge domestic and export subsidies in the rich nations for the 'development agenda' of the negotiating round to be achieved.
China and India are the two fastest growing economies in the world, expanding between 7.5-9.5 per cent even during the global slowdown.
The three nations have emerged as prominent voice of the developing countries not only in the WTO but also on other international issues like climate change.
An overwhelming majority of 153 WTO members want conclusion of the global trade negotiations, which began in 2001, but have been stalled by protectionist trends in the rich nations like the US.