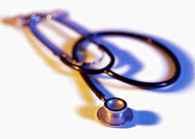 The government has cut the budgets of some major central government funded public hospitals, indicating there could be more private sector expansion in health care.
Over 80 per cent of health care in India is in the private sector. With the quality of public hospitals deteriorating due to shortage of funds and lack of a comprehensive medical insurance cover, a large section of the population is unable to afford specialised care.
Budget 2010, while increasing allocation for the National Rural Health Mission, a scheme for rural health care launched by the United Progressive Alliance(UPA) government, decreased budgets of premier institutions such as the All India Institute of Medical Sciences,(AIIMS), Post Graduate Institute of Medical Education and Research (PGIMER), Chandigarh, Dr Ram Manohar Lohia Hospital and Safdarjung Hospital.
Their budgets show a reduction of anywhere between 5 and 11 per cent, when compared to the revised budgets of last year.
"In today's environment, when salaries have gone up, such a reduction shows the government is giving less and less space to the public sector. The private sector will come in and fill up the space," says Dr N K Arora, executive director of INCLEN, an international trust that works on research and health care in developing countries.
As it is, the government's expenditure on health care has not gone beyond 1.05 per cent, of Gross Domestic Product (GDP). The UPA government had promised to take this spending to two-three per cent of GDP. In fact, a look at the health budget of states reveals they are allocating less and less to health, says former advisor to the Planning Commission N J Kurian.
"Even the central government is not making any attempts to increase the health budget as a percentage of GDP," says Kurian. And technological advances have not led to cost reductions. Talking about the unregulated growth of the private sector, Kurian adds, "proliferation of medical equipment and technologies only led to their unnecessary and irrational use, which hiked the cost of health care."
In the central Budget this year, allocation for AIIMS is down by Rs 86 crore (Rs 860 million) to Rs 800 crore (Rs 8 billion) over last year's revised budgetary allocation. PGIMER gets Rs 310 crore (Rs 3.10 billion), a reduction of Rs 82 crore (Rs 820 million).
Safdarjung Hospital, which caters mainly to the poor and lower middle income groups, has a reduced allocation of Rs 50 crore (Rs 500 million).
Dr Ram Manohar Lohia Hospital, again catering to a large number of poor patients, has a budget of Rs 214 crore (Rs 2.14 billion), less by Rs 10 crore (Rs 100 million).
Despite India's rapid economic growth, it has amongst the world's worst health indices: Almost half of India's children suffer from levels of malnutrition, which in some places is worse than sub-Saharan Africa.
More than 50 per cent of women suffer from anaemia and the average life expectancy at birth of an average Indian is about 64, at least 15 years lower than those in developed countries. Even neighbouring Sri Lanka has achieved a life expectancy of 75 years and an infant mortality rate of 12.