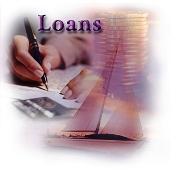 Country's two leading private lenders ICICI Bank and HDFC Bank on Thursday raised lending rates for auto loans, in a clear signal that rates would harden in the coming days.
Mortgage major HDFC and ICICI Bank also discontinued with their special home loan schemes, which offer lower interest (teaser) rate for the first few years of the credit period.
An HDFC spokesperson when contacted confirmed to PTI that the lender is not continuing with the special offer which was valid only up to February 27.
ICICI Bank also said it has hiked auto loan rates by up to 50 basis points. It withdrew the 8.25 per cent special home-loan scheme.
The Reserve Bank of India had expressed displeasure at teaser rates as it discriminates existing borrowers against new ones.
"Auto loans rates have been raised by 0.25-0.50 per cent depending on segment and tenor with effect from March 5," an ICICI Bank spokesperson said.
With this hike, lending rates for new auto loans will now be in the 9.75-11 per cent range. HDFC Bank hiked auto loan rate by up to 100 basis points. Industry experts said that the rate hike was largely prompted by signals communicated by the Reserve Bank of India in its last monetary policy review on January 29.
RBI hiked the cash reserve ratio or the mandatory amount banks have to keep with RBI by 0.75 per cent to 5.75 per cent, absorbing Rs 36,000 crore (Rs 360 billion) from the system.
Kotak Mahindra Bank and the group's car-loan financing arm also announced hikes in home and car-loan rates on Thursday.