The Essar group is exploring the option of an $8-billion listing on the London Stock Exchange, potentially making it the first Indian company to enter LSE since Vedanta Resources seven years ago.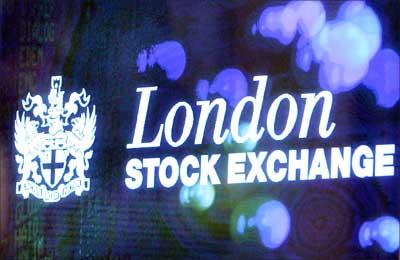 Vedanta raised $1 billion through an initial public offering in December 2003.
The group is looking at a listing of a holding company that will have its refinery, power, exploration and production businesses. Asked about the development, an Essar Group spokesperson said the group was always looking at a range of different funding options but had not made any specific decision with regard to future financing.
"The group works with a range of financial advisors to assist the group," he said.
The group, however, has been holding a series of meetings with bankers on the issue. Though The Telegraph, London, said in a report on Sunday that the group had already appointed JP Morgan Cazenove as its advisor, sources familiar with the developments said the final mandate had not yet been given.
The Telegraph said Ravi Ruia has been based in the group's London offices in Berkeley Square for nearly four months, developing the group's international plans, and his nephew, Prashant, the group chief executive, has been shuttling back and forth from Mumbai.
The Essar group, the paper said, has already contacted LSE authorities for discussions on potential obstacles to a float.
Essar promoters Shashi and Ravi Ruia are ranked fifth among India's billionaires with a wealth of $13.6 billion, according to Forbes magazine.
By the end of March, the Essar group will also own coal mines in America after buying steel mills and iron ore mines there three years back. Essar Minerals, Delaware, a subsidiary of the Essar Group, has signed an agreement with private equity firm Denham Capital to acquire 100 per cent ownership of US based Trinity Coal for $600 million. With this, the Ruias' investment and commitment in the US would cross $4 billion.
There are now 20 Indian companies listed in London, ranging from large cap companies to smaller technology and services companies.
LSE has two markets for meeting the needs of Indian companies,The Main Market. All Indian companies whose GDRs are listed and traded on the LSE belong to the Main Market.
The second market is the AIM market for emerging growth companies. The primary offerings here are smaller and the disclosure norms more lax and a host of Indian companies have already raised capital there.