Indian workfore is the 'most mobile' in the world followed by Mexio, China and Turkey, a survey by a leading human resource service provider said on Thursday.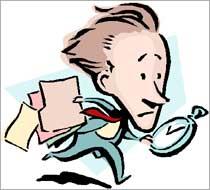 India's mobility index is 140, the highet in the world, showing that Indians are most open about shifting their jobs in the next six months, the Ma Foi Ranstad Work Monitor, a quarterly review of "mental mobility status" of employees of their rediness to change jobs, by Ma Foi Randstad said.
The lowest mobility rates were accounted by Luxembourg, Italy and Hungary, the company said announcing the results in a release.
As part of the survey, the state of mind of about 3,000 workers was studied in 23 countries across five continents during January-February 2010, compared amongst countries and finally presented in the form of an index.
Some of the key insights of the survey were mobility index, factual job changes, trust in market conditions, fear of job loss, readiness of new job, satisfaction level and personal motivation.
Employees in Bangalore were the most mobile in India.