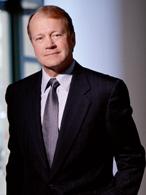 Network-equipment maker Cisco Systems on Friday said it remains committed to the Indian market and its plans to increase headcount to 10,000 is on track.
"With all the appropriate caveats, the global econnomy is turning. We are deeply committed (to India). We are completing construction on two additional areas, which can house as many as 3,000 more," Cisco Chief Executive Officer John Chambers said at India Today conclave.
The total number of employees in India is projected to rise to 10,000 from about 6,000 currently, he added. However, Chambers did not divulge the timeframe. In 2007, the company had announced that it would increase its headcount in the country to 10,000 by 2010, from over 3,000 employees then.
"What we are focussing on is not labour arbitrage but partnering with the local and the national government and players like Tata, Reliance, Wipro and Infosys," Chambers said. The company, which has a centre in Bangalore, is focussed on multiple verticals especially the government sector.
"The government has a big challenge of providing broadband network and only then can technologies like virtualisation, video conferencing and collaboration help in inclusive growth," he said. Citing examples, he said, telepresence could be used to provide world-class education in the country for as low as $1 per student per month.