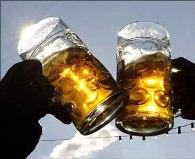 India Inc's hiring activity was up 17 per cent in February with telecom and auto sectors leading the rebound, a report by leading job portal Naukri.com said.
The naukri.com's monthly Job Speak survey reflected renewed optimism among recruiters, with the new job index moving up to 947 in February compared to 808 in January.
This time the portal has introduced its new and expanded job index, which takes into account not only the jobs posted online by its clients but also those made by them with the help of the website's tele-calling team.
A year-on-year comparison of the job index shows a 14 per cent growth in February this year compared to the same month last year. "Recruitment activity accelerated in February, reflecting underlying strength and positive momentum in the job market. The 'cautious optimism' that pervaded throughout the last year and a half has evaporated as most industry sectors are now looking to hire," Info Edge COO Hitesh Oberoi said.
Hiring activity for the top 10 industry sectors saw positive growth last month with telecom registering a 27 per cent growth in the reviewed month compared to same month last year.
The recruitment in IT-software and auto sectors moved up by 24 per cent and banking and insurance rose 14 per cent in February, it said.
The IT sector has been witnessing a rapid growth in hiring and this trend is also reflected in the demand for IT software professionals, where the functional area job index moved up 24 per cent in February.
Professionals in sales and accounts also witnessed an increase in hiring by 18-19 per cent in February over January, the Naukri.com report said. Overall, the index seems to be moving in a robust manner with hiring moving up across all industry verticals, functional areas and cities.
Among cities, Hyderabad emerged most bullish on hiring, with the city-wise job index moving up 25 per cent in the last month. Chennai witnessed a growth of 21 per cent, Delhi 12 per cent and Bangalore 11 per cent February.
While, hiring activity for Kolkata picked up 21 per cent last month, after two successive months of dip in the index.