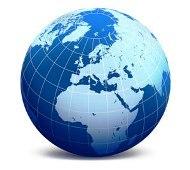 The government is expected to give additional incentives, while retaining the existing stimulus measures for the labour-intensive export sectors in 2010-11.
Indian merchandise exports are likely to reach $165-170 billion in 2009-2010. It had exported goods worth $168.7 billion in 2008-09.
The ministry of commerce and industry is soon going to undertake a sectoral review to identify and assess the needs of each sector. Measures would be announced in the new foreign trade policy for 2010-2011.
"We have already given the required direction for our foreign trade in August last year in the foreign trade policy of 2009-2014. This year we intend to announce some more measures on the basis of what has been provided to us in the budget and accordingly tailor it to the needs of each sector.
"We also intend to retain the existing stimulus measures. The focus would be on the labour-intensive sectors," Jyotiraditya Scindia, minister of state for commerce and industry, told Business Standard during an interaction.
The FTP announced in August 27, had put the target of annual growth rate at 15 per cent over 2010-2011 and 25 per cent thereafter, thereby doubling India's export of goods and services by 2014.
"I am sure that we are going to achieve the target of $200 billion for the next financial year while we will continue to support those who would require it to maintain the high growth trajectory over and above what has already been announced in the budget," Scindia said.
He also added that while the government is planning for a gradual withdrawal of fiscal incentives given to the economy as a whole, the ministry would seek to continue with the measures that were announced for the export sectors.
"A lot of stimulus measures were in fact not withdrawn in the budget contrary to what was expected. While we cannot ignore the fact that we will have to control fiscal deficit, we will continue to support growth in each and every sector while we determine to reach a growth rate of 8 per cent in the next financial year," he added.
He also said the FTP is likely to be announced by May after the government is apprised of a clearer picture and the process of reviewing each and every export sector is over.
Exports fell by an average of 23 per cent during April-November 2008-09, after which it started becoming positive by 18.2 per cent mainly due to a low base-effect.