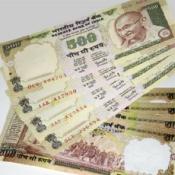 About 50 lakh central government employees may get 8 percentage points increase in their dearness allowance (DA), as a proposal in this regard is likely to get the Cabinet approval on Saturday.
Pensioners may also get the dearness relief, highly placed sources said. The DA would be revised from 27 per cent to 35 per cent of basic salaries, giving some respite from high inflation.
The increase would be given with retrospective effect from January this year. The DA revision is based on the consumer price index (CPI) for industrial workers, which has been showing a steep increase along with other indices of the price rise.
The CPI for industrial workers increased to 16.2 per cent in January from 10.4 per cent a year ago. .