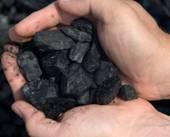 The government plans to divest its 10 per cent stake in the country's largest coal producer Coal India Ltd by August this year.
"Ten per cent divestment should happen by July-August this year," CIL chairman Partha S Bhattacharyya told reporters in New Delhi on the sidelines of the 20th Asian Corporate Conference.
Currently, the government holds 100 per cent stake in the PSU and plans to offload 10 per cent equity through the IPO, which will offer 63.16 crore (631.6 million) shares.
The draft red herring prospectus for the issue is likely to be filed with Securities Exchange Board of India by June, post the Coal India annual general meeting.
Coal minister Sriprakash Jaiswal had last month said that the process for divesting up to 15 per cent stake in CIL was on and the initial public offer) was likely to hit the market in six months.
Earlier this month, taking forward the proposed disinvestment plan capital market regulator Sebi had allowed the coal major to offer shares to its four lakh employees, including that of its seven subsidiaries.
The state-owned coal giant accounts for about 75 per cent of the country's dry fuel production.