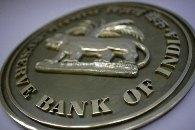 The Reserve on Friday raised its key short-term lending and borrowing rates by 25 basis points each as part of its tight money policy to combat inflation, which the government feels is a cause of concern.
The repo and reverse rate (short-term rates at which RBI lends and borrows from banks) were hiked to 5 per cent and 3.5 per cent respectively and could make banks commercial lending dearer.
"These measures should anchor inflationary expectations and contain inflation going forward," the Reserve Bank said a month ahead of the announcement of its annual monetary policy on April 20 for 2010-11.
Finance Minister Pranab Mukherjee has expressed concern saying inflation is heading to double digits from to 9.89 per cent at present while at the same time not giving up on growth.
"As liquidity in the banking system will remain adequate, credit expansion for sustaining the recovery will not be affected", RBI said.