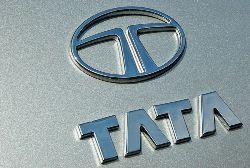 Tata Motors said on Monday it has signed an agreement with the Myanmar government for setting up a heavy truck plant in the Southeast Asian nation with an installed capacity of up to 5,000 units annually.
The plant at Magwe, near Yangon, will be funded by a line of credit from the Indian government and is expected to be operational by the last quarter of 2010-11, Tata Motors said.
The contract to this affect was signed today between the auto major and Myanmar Automobile and Diesel Industries Ltd, an enterprise under the Myanmar government's ministry of industry.
"The plant is expected to become operational by the last quarter of 2010-11 with a capacity of 1,000 vehicles per year. The capacity can be expanded to 5,000 units," the statement said.
The Magwe facility will include a chassis and frame assembly line, besides a cab manufacturing, painting and trimming set-up, it added. Earlier this month, Tata Motors had signed a contract with Saudi-Arabia based Hafil Transport to supply 1,000 air-conditioned school buses for girl students.
The delivery of the buses will begin in April 2010 and will be completed during the year.