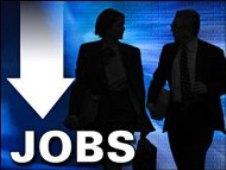 The rate of unemployment in six Gulf Cooperation Council nations is expected to hit 10.5 per cent this year, a new report has said.
The unemployment rate in the GCC reached 8.8 per cent in 2009 and is expected to increase to 10.5 per cent this year, said the report titled 'GCC Unemployment: Sustainable Economies'.
It also added that government led initiatives are needed to encourage entrepreneurship and provide small-scale investment opportunities for unemployed citizens and fresh graduates.
According to the report, published by recruitment company TalentRepublic.net, private educational institutions should be encouraged to implement training schemes to help new graduates gain access to the jobs market.
It said GCC nations -- Bahrain, Kuwait, Oman, Qatar, Saudi Arabia and the United Arab Emirates -- should introduce finance initiatives to encourage unemployed citizens to develop their entrepreneurial ambitions.
It also stressed the need for governments to highlight key sectors where there are job opportunities, such as solar energy, education and health care.
The second annual Arab Youth Survey, which was carried out in October last year and involved face-to-face interviews with 2,000 Arab youths in nine countries, found that 46 per cent of young Arabs would prefer to get a job in the government sector.
In the UAE, the rate was even higher, with 61 per cent saying they hoped for a job in the government sector and only 31 percent preferring to go into the private sector.