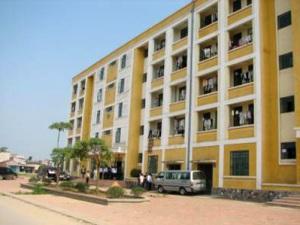 The government will construct about 1,00,000 houses for paramilitary personnel across the country in the next four years.
The home ministry's mega housing project will be implemented through the Public Private Partnership mode as the pace of construction of old projects, being done by Central Public Works Department, has been less than satisfactory.
Besides meeting the housing satisfaction level in the forces, the provision of additional houses is seen as a measure to boost the morale and motivation level of central paramilitary force personnel, which is also expected to contribute to their operational efficiency, a statement said.
The home ministry in consultation with Border Security Force, Central Reserve Police Force, Indo-Tibetan Border Police, Seema Suraksha Bal and Assam Rifles have identified 245 sites across the country where land is readily available with the Central Paramilitary Forces.
Thirty sites have been taken up on the pilot project basis and notice for Request For Qualification for 30 sites/5 clusters has already been issued on March 10.
The pre-bid conference for these 30 sites is scheduled for March 29 and the last date for receipt of the request for quotation is April 9.
There will be provision in the budget of home ministry for making payment to the developers on an annuity mode.
The remaining nearly 215 sites are also proposed to be launched in four lots on a staggered basis within the coming financial year 2010-11.
This was one of the major projects announced in the 2009-10 Budget.
In order to prepare the feasibility report, the home ministry had engaged consultants with the assistance of the ministry of finance and the Asian Development Bank which completed the Feasibility Study in January, 2010.
On March 5, the government's Public Private Partnership Approval Committee, under the chairmanship of the Finance Secretary, accorded in principle approval to the first lot of the project of the 30 sites for which the RFQ has been released.
The housing satisfaction level among paramilitary force personnel is 15.4 per cent which is low and considered to be a demotivating factor.
By the conventional approach, on an average about 4,000 houses are added every year.