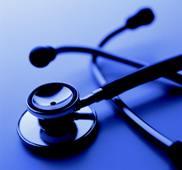 President Barack Obama will not be the only one celebrating the passage of the US healthcare reforms Bill by the US House of Representatives.
Indian IT companies are equally jubilant.
That's because the Bill, which proposes to create Electronic Health Records for all Americans by 2014, is expected to open up a $20 billion market opportunity for Indian IT services firms like Infosys, Wipro, TCS, Firstsource and MindTree.
Obama's plan proposes to allocate $150 billion to healthcare. Of this, nearly $20 billion is proposed for healthcare IT alone, most of which is expected to be spent on EHRs.
Indian IT firms are expected to participate in EHR implementations, upgradation, integration of databases and inter-operability. They could also build solutions to assist the US healthcare industry to prevent leakages and reduce costs and waste.
"This is a huge opportunity for the industry and good news for Indian IT services companies that invest heavily in the healthcare domain," said S Gopalakrishnan, CEO and MD of Infosys Technologies.
"IT will play a significant role in bringing down healthcare costs proposed in the plan," he added.
"This allocation, as part of American Recovery and Reinvestment Act is opening up the healthcare IT market like never before. It is bringing in a host of opportunities for EHR vendors, healthcare IT service providers and hospital systems," said Rajiv Shah, Sr VP, Healthcare Services SBU (strategic business unit), Wipro Technologies.
The Bill has also brought new opportunities for service providers to engage more closely with EHR vendors which can open up more strategic partnerships and alliances going forward.
The ARRA aims to help hospitals maintain patients' digital record of patients. If a patient decides to change his or her healthcare provider, the hospital can share the EHR with the next provider, ensuring the portability of the EHRs.
IT vendors, therefore, will have to play a huge role in ensuring that the EHR created by one provider is compatible with the IT systems used by another.
"Due to these fears, patients might be restricted in his choice for the right care. We are in a position to help build software to access the central database for doctors and hospitals," explained Sridhar Perepa, GM, R&D, MindTree.
Traditionally, the healthcare industry has been slow to adopt technology, and this has been a bottleneck in integrating healthcare systems. But, says Gopalakrishnan of Infosys.
"All developed countries have a population that is aging. As the population ages, healthcare becomes very important -- both preventive and curative."
Another result of the low investment in technology is that healthcare services in most developed countries is notoriously expensive.
"There is a lot that needs to be done through automation and that's what US is planning -- integrating systems and creating a next-generation technology-driven healthcare system," Gopalakrishnan pointed out.
The Obama administration's priority on removing inefficiencies in medicare delivery, will see opportunities trickle down to Indian IT companies in the form of long-term partnerships with the US healthcare industry.
IT services providers have started to realise this and have started working on allied IT applications (other than EHR).
"We are working actively on hosted EMR models, remote managed services offerings for the EHR product vendors, interoperability testing, digitisation of medical records, and integration of EHR and PHR, among others," says Rajiv Shah of Wipro Technologies.
"The US healthcare system is generally well supported by tested technology platforms, so Obama's plan on healthcare by itself is not likely to create significant new opportunities for the Indian IT industry in the normal course.
"However, if Indian technology players can build solutions to assist the US healthcare industry to improve efficiency, then they have a significant opportunity," said Pradip Kanakia, executive director, KPMG in India.
But, Kanakia cautioned that the knowledge curve of IT industry is not as high as it is in banking, telecom among other sectors.