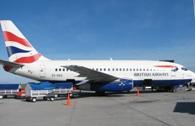 The airline industry globally is expected to bounce back to its pre-recession traffic levels in two or three months, International Air Transport Association (IATA) has announced.
It said that in February 2010 international passenger demand was up 9.5 per cent while cargo demand grew by 26.5 per cent over figures in February 2009.
Asia-Pacific carriers posted strong traffic growth of 13. 5 per cent, which was partly boosted by the timing of the Chinese New Year.
Compared with the mid-2009 low, there has been a 19 per cent rebound, IATA CEO and director general Giovanni Bisignani has said. These are strong gains, but it must be noted that February 2009 marked the bottom of the cycle for passenger traffic during the global economic recession.
Passenger demand must recover by a further 1.4 per cent to return to reach pre-crisis levels. Cargo hit bottom in December 2008, with little improvement realised by February 2009.
Cargo traffic, which plunged much more than the passenger demand, has a further 3 per cent to recover in order to return to pre-crisis levels, Bisignani has said. He noted that though the industry was moving to pre-recession traffic levels, it was still not a full recovery.
"The task ahead is to adjust to two years of lost growth," Bisignani added. The highlight for February was improved load factors--the actual passenger carrying capacity of the airline that was utilised--stood at 75.5 per cent.
Considering that February is traditionally the weakest month for travel, and if seasonally adjusted, this translates to an all-time record February load factor of 79.3 per cent. Airlines are maintaining normal aircraft utilisation on short-haul fleets but long-haul utilisation is down over 8 per cent compared to 2008 levels.
The resulting increase in unit costs for long-haul operations may delay the positive impact of stronger demand to the bottom line, IATA said. It has noted that European Carriers posted the weakest growth at 4.3 per cent, while North American Airlines posted weak growth of 4.4 per cent.
On International Cargo Demand, IATA said that European Airlines benefited the least from strong upturn in air freight volumes while Asia Pacific saw a rebound of 34.5 per cent.