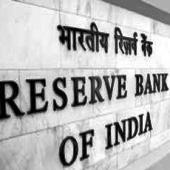 Any further hike in policy rates by the Reserve Bank of India is expected to dampen the demand for the residential real estate segment due to the rising cost of home loans.
RBI recently hiked the repo and reverse repo rates by 25 basis points to check the spiraling inflation in the country. Any further rate hike is also expected as the RBI has hinted to do so in order to suck excess liquidity from the market.
However, the only silver lining for the real estate players is that banks are yet to raise home loan rates despite the hike in policy rates.
"In the post-hike scenario, we don't see any kind of impact on demand for residential houses as banks are yet to raise rates. However, any further hike in policy rates is expected to put pressure on demand as banks will follow suit," J C Sharma, managing director of Shobha Developers said.
He also said that as long as home loan rates stayed within single digit, the present demand would persist.
Presently, home loan rates are hovering in the range of 8-9 per cent with schemes of teaser loans floated by some banks.
"There is a clear indication by RBI of tightening rates and rolling back of stimulus package. However, it is yet to be seen how the policy rate hike is transformed into a rise in home loan rates," H S Upendra Kamath, executive director, Canara Bank said.
He also said that though there would be some kind of a hike in housing loan rates, that would not be abrupt to destabilise the demand scenario.
In addition to home loan rates, policy rate hike will fuel higher lending rate by banks. So, real estate players with higher cost of funds are expected to pass this cost to the consumers, which in turn may see price rise in this segment.
As per a CRISIL report, residential market is expected to turn positive this year owing to improvement in affordability, steady economic growth and greater liquidity.
A research report of Fitch also notes that fundamentals of Indian real estate sector is improving as seen by better liquidity and improved demand in the residential segment. However, concerns of moderately adverse policies still remain as economic conditions become more stabilised, the report says.
"Demand from residential segment remains robust as of now and any rate hike will work as a deterrent for this sector. However, demand will not be substantially impacted," Shailesh Kanani, an analyst of Angel Broking said.
He also said that real estate players had again started raising prices in residential segment, which could negatively impact demand scenario with further rate hike.