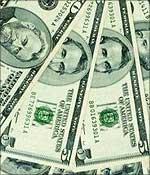 Foreign direct investment in India grew by 15.4 per cent to $1.72 billion in February compared to the same month last year, an official said on Wednesday.
In February 2009, FDI inflows were $1.49 billion.
During April-February period of 2009-10 the inflows declined to $24.68 billion, from $25.39 billion in the same period last year, under the impact of global financial crisis.
The major sectors receiving FDI in February included services, computer software and hardware, telecommunications and housing and real estate.
© Copyright 2021 PTI. All rights reserved. Republication or redistribution of PTI content, including by framing or similar means, is expressly prohibited without the prior written consent.