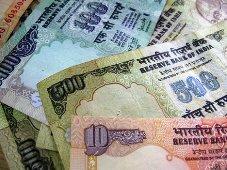 There is much for travellers to look forward to in the summer vacations ahead as foreign tour packages could cost less by 3-5 per cent in comparison to their current rates due to rupee becoming stronger.
"Tours are booked mostly for one person on the Net, which means that people will get more benefit on individual packages because of a strong currency," Online travel packages provider Yatra.com CEO Dhruv Shringi said.
If the rupee continues to maintain strength for the next 2-3 months, travel packages could become cheaper by up to five per cent compared to the present rates, Shringi said, adding that if the rupee becomes strong even in comparison to the pound, tours to England will also become less expensive.
"Rupee strength could induce a 3-5 per cent cut in the cost of foreign tour packages, which in turn will boost demand for overseas travel services," Travel Agents Association of India president Rajji Rai told PTI.
Half the cost of a foreign tour package is constituted by airfare, which is not affected by the rupee exchange rate.
"But expenditures such as payments to guides abroad and commissions given to tour operators will definitely get reduced due to rupee becoming strong," Rai added.
The rupee has become about 12 per cent strong with respect to the dollar in the past one year.
According to the data with the Travel Agents Association, 97.8 lakh (9.78 million) Indians undertook foreign tours in 2007, while this number increased to 1.08 crore (10.8 million) in 2008.
© Copyright 2021 PTI. All rights reserved. Republication or redistribution of PTI content, including by framing or similar means, is expressly prohibited without the prior written consent.