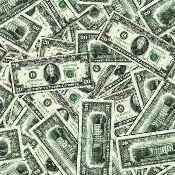 The worldwide IT services revenue totalled $763 billion in 2009, a 5.3 per cent decline from 2008 revenue of $805 billion, while India-based vendors grew only 3.6 per cent in terms of US dollars last year, down from 15.4 per cent growth in the previous calendar year, according to IT research and advisory firm Gartner, Inc.
Each of the five largest IT services providers in 2009 declined in revenue, with HP and Accenture reporting the largest declines at 10.4 per cent and 11.8 per cent respectively. The top 20 vendors as a group gained ground slightly over their smaller competitors in 2009, with the group accounting for 37.5 per cent of the market, up marginally from 37.3 per cent in 2008.
India-based vendors grew only 3.6 per cent, in terms of US dollars in 2009, down from 15.4 per cent growth in 2008. India-based vendors were impacted early in the economic downturn.
This would be expected, as these providers sell especially heavily to the financial sector and typically lead with offshore application development services, which are relatively easy to delay in tough times, Gartner said.
In 2009, the top six India-based providers' collective share of the global IT services market was 2.7 per cent, up slightly from their 2.5 percent share in 2008. These providers collectively posted stronger growth in the US market (6.5 per cent growth) than they did in Western Europe (2.7 per cent decline), said Arup Roy, senior research analyst.