Mumbai electricity consumers do not have to face powercuts for a while. The Maharashtra Cabinet subcommittee chaired by Chief Minister Ashok Chavan on Thursday intervened to resolve the ongoing dispute between Tata Power and Reliance Infrastructure over power purchase.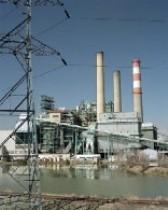 It has asked Tata Power to maintain status quo by continuing to supply 460 Mw to Reliance Infrastructure till June at the regulated price of Rs 4.40 per unit "in the larger interest of consumers".
From July till March 2011, Tata Power will have to supply 200 Mw to Reliance at the same regulated price of Rs 4.40 per unit. From April 2011, both would be asked to work out new power purchase arrangements.
Reliance would be asked to open tenders invited by it for power purchase to meet its rising demand.
Chavan told Business Standard, "The subcommittee was unanimous in its decision that Tata Power be asked to maintain status quo till June. Interest of consumers need to be safeguarded."
Tata has been told in no uncertain terms that the company should not sell surplus power through the traded route, but purely through regulatory rates. After meeting requirement of BrihanMumbai Electric Supply and Transport and Tata Power distribution company, the subcommittee has asked Tata Power to supply the remaining available power from its Mumbai generation to Reliance at the rate fixed by the Maharashtra Electricity Regulatory Commission.
In case of a shortfall after the full allocation of power generated by Tata and Reliance to Mumbai licensees, the subcommittee has asked the latter to cater to its own additional requirement and bear the cost of the same.
Reliance has been asked to submit a detailed action plan on the steps they have taken and propose to take to resolve the issue of power availability and capacity addition in a time bound manner in the best interest of consumers. In case it fails to do so, the subcommittee has warned that a suitable penalty would be imposed on it.
A senior government official, who was present at the meeting, said Tata would not be allowed to sell any power from generating assets created for Mumbai to its trading company in case of shortfall of any of the licensees of Mumbai. Currently, Reliance faces a shortfall of 500 Mw to meet its requirement. To that extent, Tata would be asked to refrain from diverting power from generating assets created for Mumbai.
The subcommittee has been unanimous that MERC would be requested to immediately proceed with necessary steps under the various provisions of the Electricity Act, 2003, to ensure public interest is protected.
The subcommittee has accepted the recommendations made by a five-member panel headed by the state chief secretary to look into the dispute between Tata and Reliance.
The subcommittee says MERC should be requested to urgently address the issue of a mechanism similar to cross-subsidy surcharge to regulate the migration of high-end, luxurious users of electricity.
 This needs to be addressed in a manner that ensures the tariff of high-end consumers of one licensee does not reduce at the cost of the tariffs of lower-end consumers of another licensee, thus avoiding cherry picking of high-end consumers.