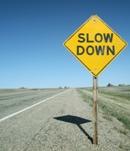 Chinese and US officials on Monday agreed to pursue a cautious approach on the timing to withdraw the economic stimulus measures, which was adopted to overcome the global economic crisis.
An understanding in this regard was reached during the economic dialogue being held between Chinese vice-premier Wang Qishan and US Secretary of Treasury Timothy Geithner.
Zhang Xiaoqiang, vice-chairman of the National Development told a media briefing in Beijing on the talks that the foundation of the world economic recovery is 'not yet solid'.
The sovereign debt crisis in several euro zone nations is adding to uncertainty, Zhang said. Europe's economy is a large portion of the world economy and the European Community is China's biggest trading partner.
China, therefore, will 'keep a close eye on the crisis' and in particular its 'negative effect on the economic recovery in Europe,' said Zhang.
Zhang said given that the scale of the debt crisis and number of countries involved 'are still limited,' China should continue its economic policies stated in the government work report early this year, Xinhua reported.
China announced a $585 billion stimulus package to help its export dependent economy to broad base itself in the domestic markets.
Chairman of the NDRC Zhang Ping introduced China's macro economic situation and major economic tasks for this year Monday morning to US officials, Zhang said.
The major tasks cover expansion of domestic demand, consumption in particular, stabilisation of prices, transfer of economic development mode and structural adjustment, and stabilising the development of an open economy.