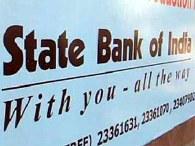 The State Bank of India will lend about Rs 20,000 crore (Rs 200 billion) for operators participating in the auction for third-generation (3G) spectrum, SBI Chairman OP Bhatt said.
The bank as of March end had liquidity of Rs 40,000. The 3G auction could reduce it by 50 per cent if there is no further growth in its deposits, Bhatt told mediapersons at the Hyderabad International Airport, where he opened a new branch of the bank.
Bhatt had said that more than one 3G operator had approached SBI and the bank had given appropriate limits to them.
Borrowers have expressed fears that if money for the 3G auctions flows out of the banking system to the government, liquidity would dry up and interest rates will go up. However, this could reverse if more foreign investments come to India.