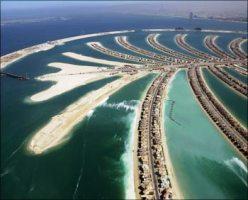 The supply-demand imbalance remains a key driver of the continued negative outlook for the property industry in the Gulf region, Moody's Investors Service has said.
In a new report released in Dubai on Monday, the rating agency said that the negative outlook reflects the rating agency's view of fundamental credit conditions in the industry over the next 12-18 months.
"The supply-demand imbalance in commercial property and to some degree in residential units, depending on the city or country, is likely to grow worse as vast supply meets slack demand and is a major driver of our negative outlook," said Martin Kohlhase, author of the report.
In the report, Moody's noted that the other drivers of the outlook remain the same as in 2009, namely funding and the preservation of cash, which includes potential disposals of non-core assets, cash collection and debt standstill agreements.
Moody's said it believes that these factors will remain in place for the rest of 2010.
However, although Moody's industry outlook for the region as a whole is negative, it added that significant differences continued to exist across the region, with Saudi Arabia seen as the brightest spot of the six GCC countries.
"The large, growing and young population of this Kingdom continues to support the local residential market," said Kohlhase.
"Furthermore, rent and sale prices have remained stable in prime areas, while limited price correction has been witnessed on the outskirts."
The rating agency said that several factors could prompt a revision of the outlook to stable, including government spending for public infrastructure work, government intervention, a shortage of low and middle-income housing and international expansion.
"However, we do not envisage moving to a stable outlook in the near term," he added.