Although hers is only a goodwill visit, President Pratibha Patil did not lose the opportunity of reminding the Chinese leadership of the huge trade imbalance between the two sides and pressed it to open up the market and give access to Indian pharmaceutical industry, IT and engineering companies.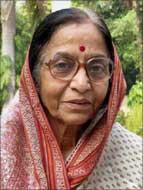 Patil, the first Indian Head of State to visit China in a decade, took up the issue of the growing trade imbalance between India and China during her talks here yesterday, which included separate meetings with President Hu Jintao and Premier Wen Jiabao.
In 2009, the trade imbalance tilted heavily against India. China enjoyed trade surplus of $16 billion out of the total $44 billion bilateral trade and its exports to India nearly touched $30 billion last year.
During her talks, Patil sought access for Indian pharmaceuticals companies, engineering goods, IT-enabled services and agricultural products to the huge Chinese market, official sources said.
India, which is otherwise competitive in manufacturing and services, finds that 75 per cent f its exports to China comprises commodities and raw materials like iron ore.
Industry sources said in sectors like IT, pharmaceuticals, specialised engineering and manufacturing etc., there is scope for greater India-China cooperation that needs to be exploited.
Trade ties between India and China have undergone significant transformation in the last two decades.
"Our engagement is broader and the relationship has acquired more substance. From being an insignificant player, China has become India's largest partner with $52 billion of goods traded in 2008," an Indian official said.
Quantitatively, the two countries met their target of $40 billion three years ahead of schedule and seem to be on course to reach the $60 billion level by 2010, he said.
Indian IT can bring real value for the Chinese companies to go global, he said, adding that Indian pharmaceuticals can meet the expanding requirements of China's health care system.
"In the final analysis, we are today looking at a very under-realised relationship. If we get it right, there are immense possibilities for both of us. This will require us to work together closely and cooperatively, with understanding and appreciation of our mutual interests," the official said.
"India and China must become reliable and long-term partners to realise our shared interests. Above all, you should all remember that there will be only two large economies in the world today who will grow by more than eight per cent. The scope of our cooperation is therefore immense," the official said.
Official sources said overcoming regulatory impediments in China to the expansion of India's trade was a major priority.
For example, they noted that in the pharmaceutical sector, Indian companies were seeking faster approval for their products for the Chinese market.
Efforts to address phytosanitary obstacles for the export of fruits and vegetables from India have made very slow progress, the sources said.
"This only enhances negative perceptions about China. It is in our mutual interest to ensure quick breakthroughs," they said.
"The challenges that the two countries face need solutions, not additional complications... Chinese project engineering exports to India are welcome. However, these projects need to be implemented in a harmonious manner taking into account local sensitivities and localisation needs," they said.
© Copyright 2020 PTI. All rights reserved. Republication or redistribution of PTI content, including by framing or similar means, is expressly prohibited without the prior written consent.