State-owned Indian Oil Corp on Friday reported a 16 per cent drop in fourth quarter net profit to Rs 55.57 billion (Rs 5,556.77 crore) as it was not fully compensated for selling fuel below cost.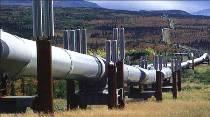 Net profit fell from Rs 66.23 billion (Rs 6,622.96 crore) in the corresponding period of the previous year, the company said in a filing to the Bombay Stock Exchange.
Sales or income from operations rose 24.8 per cent to Rs 661.16 billion (Rs 66,116.20 crore). Like its sister state fuel retailers, IOC sells petrol, diesel, domestic LPG and kerosene below cost on the government's orders to keep inflation under check.
While its Rs 75.48 billion (Rs 7,548.29 crore) revenue loss on selling petrol and diesel below cost in 2009-10 was fully made up, the loss on domestic LPG and kerosene was only partly compensated.
It got Rs 151.72 (Rs 15,171.84 crore) for LPG and kerosene, Rs 31.59 (Rs 3,158.81 crore) less than total loss it incurred on selling cooking fuels at subsidised rates. IOC's net profit jumped 246 per cent to Rs 102.2 billion (Rs 10,220.55 crore) for the entire 2009-10 fiscal. Sales, however, dipped 5.1 per cent to Rs 2492.71 billion (Rs 249,271.35 crore).