Foreign direct investment in India dipped for the second month in a row in April to $2.21 billion, down 5.1 per cent over the year-ago period.
FDI in April 2009 was $2.33 billion.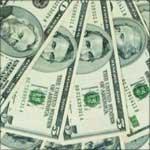 "As per the quick estimates, the foreign fund inflows in the opening month of this fiscal were down by 5.1 per cent," an official source told PTI.
In March, the inflows had contracted by about 38 per cent to $1.2 billion. The inflows in the first three months of 2010 were $4.96 billion, down 20 per cent from $6.17 billion in the corresponding period last year.
CRISIL chief economist D K Joshi, however, said that the inflows are expected to remain robust in the coming months.
"FDI inflow has not derailed. It was a strong component even during the economic crisis and if nothing goes seriously bad in Europe, the investments would improve," Joshi said.
Other economists said with the government going for further liberalisation in FDI norms, India would become more attractive for foreign investors.
The government has already simplified the FDI norms by compiling them into a single document. Besides, the government has started a process of public consultations for opening more sectors for FDI.
A discussion paper on increasing FDI limit from the present 26 per cent in defence sector has already been floated by the Department of Industrial Policy and Promotion and it is expected to release at least five more papers in the coming weeks.
The government last week had released the FDI numbers for 2009-10, which totalled to $25.88 billion, down five per cent from $27.33 billion in the previous fiscal.