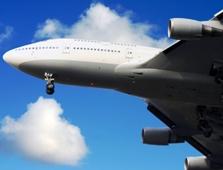 Airbus plans to more than double headcount at its India engineering centre here over the next three years, even as it's bullish on commercial aircraft sales in this country.


The centre in Bengaluru, which focuses on high-end engineering analysis and design, currently has 180 staff, and Airbus president and chief executive officer, Tom Enders, told a press conference in Bengaluru on Friday this strength is expected to go up to 400 in 2013.


"This engineering centre has a great future", he said.


". . .the activities that are performed here are increasingly important, particularly modelling and simulation".


Air traffic growth of 16 per cent this year over the previous one in India has pleased Enders, who said the company is not only keen to maintain marketshare but also expand it.


According to company officials, there are some 180 Airbus aircraft currently flying in fleets of Indian carriers, representing nearly 60 per cent of the nations total.


Quoting an Airbus forecast,Enders said the demand for new aircraft in India over the next 20 years is projected to be about 1,000.


Head of International Cooperation, India, South East & North East Asia, Srinivasan Dwarakanath said the cumulative turnover of work generated in India in the next 10 years is expected to be about $1 billion or approximately $100 million annually.


Airbus India President Kiran Rao said his company would deliver between 20 and 30 aircraft per year into Indian skies in the next five years based on the orders it already has.


From next year, Airbus expects 'reordering phase' of Indian carriers after a 'very quiet' 2008, 2009 and 2010.


"It's already started. We have started to see not so much ordering to buy but ordering to lease", he said, adding, Indian carriers are expected to follow the leasing pattern in the next couple of years as they have been through difficult financial situation.


Meanwhile, by the end of 2010 every Airbus A320 Family aircraft will be partly made in India.

Bengaluru-based Dynamatic Technologies, through partnership with Spirit AeroSystems (Europe) Ltd, will make all wing flap track beams for every variant of Airbus best-selling A320 Family aircraft.


The flaps on the wings move along high tech guiderails, known as flap track beams, which are an intricate assembly of tracks connected to the wing.


The flaps are instrumental in controlling the speed, direction and balance of the aircraft.