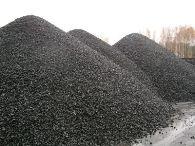 India's largest initial public offering (IPO), to be floated by Coal India Ltd, is generating enormous interest in the grey market. Investment bankers and stockbrokers that control this unregulated market are already trading CIL shares at a Rs 10-12 premium - even before the price band or issue date have been officially announced.
A large number of stockbrokers are also offering retail subscribers Rs 2,000-4,000 to submit applications on their behalf. During the Reliance Power issue of 2008, they were offered Rs 7,000 for each application.
"The price band of CIL is expected to be between Rs 225 and Rs 270 and the issue is expected to raise around Rs 16,000 crore (Rs 160 billion). The Rs 10-12 premium is on this expected price band. The past couple of days witnessed average daily trades of at least 200,000 shares in the grey market across India. However, Gujarat reported a majority of trades," said a Mumbai-based broker.
Prompted by this premium, Mumbai- and Gujarat-based stockbrokers are scrambling to corner retail applications. Their logic is simple. The Securities and Exchange Board of India is expected to raise the retail application limit from the current Rs 1 lakh to Rs 2 lakh. If this happens, each retail applicant for the full quota, or shares worth Rs 2 lakh, will receive Rs 4,000 from a broker.
Brokers are confident that the issue will be priced at the upper end of the band, given the huge interest that CIL's roadshow is generating globally. Retail applicants will also be allotted shares at a 5 per cent discount on the issue price. This will substantially bring down the per share cost of acquisition, which the grey market expects to be around Rs 255, if the issue is priced at Rs 270.
If the share lists at the expected premium and if each retail applicant is allotted at least 200 shares in a Rs 2-lakh application, a broker stands to make a conservative Rs 25 on each share. Moreover, the premium is expected to rise further once the issue details are announced.
The grey market currently expects CIL to list by November 4, a day prior to Diwali. The issue is expected to open for subscription around October 20. Around 30-35 per cent of shares in IPOs are reserved for the retail category. Brokers are even ready to part finance retail applications.
Grey market operators believe their turnover from the CIL issue will easily cross Rs 300 crore (Rs 3 billion), compared with Rs 250 crore (Rs 2.5 billion) at the time of the Reliance Power Ltd IPO.
"We are even helping fresh applicants open demat accounts. CIL will not be as highly priced as Reliance Power, where everyone burnt their fingers," said a source that collects applications for large brokers.