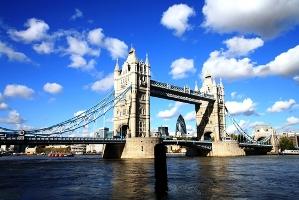 Eight Nobel Prize-winning British scientists have criticised the David Cameron government's decision to impose an annual limit on professionals from India and other countries outside the European Union, saying it deprives Britain's science and industry of talent.


The annual cap has under sharp focus after this week's announcement that two Russian-born scientists at the University of Manchester, Professor Andre Geim and Professor Konstantin Novoselov, won the Nobel prize for Physics.


Besides Geim and Novoselov, another foreign-born scientist based in Britain to win the Nobel prize was Tamil Nadu-born Venkatraman Ramakrishnan, who won the prize for Chemistry in 2009.


He is based at the Laboratory of Molecular Biology, University of Cambridge. In a letter to The Times, the eight scientists said the new immigration restrictions imposed by the Cameron government would deprive science and industry of talent.


They said it was a 'sad reflection' that scientists and engineers could not be afforded the same exception to the rules as Premier League footballers.


Imposing an annual limit on non-EU migrants was one of the key items on the coalition government's agenda.


The government introduced the controversial cap of 24,100 non-EU migrants until April 2011, by when a permanent limit will be imposed. In the letter, the academics wrote: "The government has seen fit to introduce an exception to the rules for Premier League footballers.


"It is a sad reflection of our priorities as a nation if we cannot afford the same recognition for elite scientists and engineers.


"International collaborations underlie 40 per cent of the UK's scientific output, but would become far more difficult if we were to constrict our borders.


The UK produces nearly 10 per cent of the world's scientific output with only 1 per cent of its population; we punch above our weight because we can engage with excellence wherever it occurs.


"The UK must not isolate itself from the increasingly globalised world of research - British science depends on it."


Besides Geim and Novoselov, other signatories to the letter are Sir Paul Nurse, Sir Tim Hunt, Sir Martin Evans, Sir Harry Kroto, Sir John Walker and Sir John Sulston.


The annual cap has come under considerable criticism from inside and outside the government, including by key ministers such as Vince Cable (Business) and Chris Huhne (Environment).


The Confederation of British Industry and university vice-chancellors are among many who have urged the government to reconsider the restrictive measure.


Downing Street said the limit would be implemented in a way that still allowed the brightest and best to come to Britain.