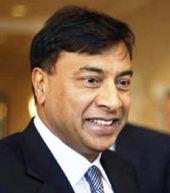 Notwithstanding the delays in ArcelorMittal's India projects, its chief Lakshmi Mittal has said that he is still 'determined to participate' in the country's steel industry, says a media report.


In an interview to the Financial Times in Tokyo, Mittal has said that his new strategy was to have a number of smaller steelmaking hubs in different parts of the country each capable of making a few million tonnes of steel a year.


"My plan is now to have 2-4 sites rather than concentrate everything on large plants," Mittal told FT.


Mittal added that he was still 'determined to participate' in the steel industry in India where demand for the metal is increasing quickly as a result of new investments in industrial expansion and infrastructure development.


Mittal told FT that his plan to set up two big steel sites producing between them 24 million tonnes of steel a year by 2015 is highly 'unlikely to be realised'.


Mittal's original scheme to spend about $20 billion on two large steel plants in Jharkand and Orissa was put on hold last year after difficulties in persuading farmers and others in selling the land that is needed.


In 2005, Mittal signed a pact with Orissa government for a 12 MTPA steel plant and shortly after announced plans for an identical project in Jharkhand.


Meanwhile, Mittal has urged China to relax its investment rules.


"You cannot expect business people in the US to be relaxed (about planned inward investments by Chinese companies) if their attempts to do the same thing in China are covered by restrictions," Mittal told FT.


The statement was on the heels of a row in the US over a planned participation by Anshan Iron & Steel, one of China's biggest steelmakers, in a $168 million venture to build a steel plant in Mississippi by John Correnti, a veteran US steel executive.
Mittal's own efforts to expand in China have been hampered by Beijing's inward investment rules.


So far, he has been allowed only to take minority stakes in two medium sized China-based steel producers, rather than take control of large ventures, as he would have liked, the report said.


The Chinese government has refused to allow non-Chinese companies to take majority stakes in business fields that Beijing regards as 'strategic' to the country's long-term interests, one of which is the steel industry.
Image: Lakshmi Mittal