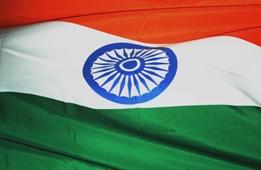 Hoping to attract more foreign companies to explore its vastly unexploited sedimentary basin, India on Friday launched its ninth round of oil and gas block auction, made up mostly of previously discarded areas.


Petroleum Minister Murli Deora launched the ninth edition of New Exploration Licensing Policy, offering 34 exploration blocks, almost half of the previous round in 2009.


"Out of 34 blocks, 19 blocks are totally new areas -- 7 in deep sea, 2 in shallow waters and 10 onland blocks. Rest 15 (1 in deep water, 5 in shallow water and 9 onland blocks) are recycled blocks," he said at the launch.


Of the recycled blocks, five are discards of state-owned Oil and Natural Gas Corporation, the largest bidder in the previous eight rounds of NELP.


ONGC relinquished the areas it had won in first and second round of NELP, after it made no discovery.


"We got an investment commitment of $1.1 billion in NELP-VIII.


"This time we expect to do at least that and even better," Oil Secretary S Sundareshan said. Last date of bidding for blocks offered under NELP-IX is March 18, 2011, exactly five months from the date of first roadshow to be held in Mumbai next week.


"We anticipate better response (than NELP-VIII which was held when the world economies were in recession," he said, adding blocks have been selected after careful study and more data is being offered for bidders to make a decision.


Sundareshan said he saw no impact of absence of seven year holiday or exemption from payment of income tax from profits earned from the oil and gas produced from the areas awarded in NELP-IX.


"The issue with investors is ambiguity. There is none in this round," he said referring to confusion over if the tax holiday would apply on gas produced from blocks awarded up to NELP-VII.


The proposed Draft Tax Code, to be implemented from April 2012, has done away with profit-linked incentives for all sectors. Instead an investment linked incentive will be available, he said.


In the eight rounds of NELP since 1999, 235 blocks have been awarded till date.
This has resulted in enhancement of exploration coverage from 11 per cent to about 58 per cent of Indian sedimentary basin between 2000 and 2010.


"The discoveries made under the NELP have resulted in in-place hydrocarbon reserve accretion of a staggering 642 million tonnes of oil and oil equivalent gas," Deora said.


A total of 87 oil and gas discoveries have been made in 26 blocks under NELP during this period.


The discoveries have added over 640 million tonnes of oil equivalent reserves. In the first eight rounds of NELP, $11.1 billion investment was committed but actual investment so far has been $14.3 billion.


Deora said the blocks offered in NELP-IX include 8 deep-sea, 7 shallow water and 19 onland. The onland blocks include 8 small blocks for which there is technical qualifying criteria for companies to bid.


"These 34 blocks cover a sedimentary area of about 88,807 square kilometer, which is 2.9 per cent of Indian sedimentary basin area," he said.


The onland blocks fall in Assam (2), Gujarat (11), Rajasthan (2), Madhya Pradesh (2), Tripura (1) and Uttar Pradesh (1).


The seven shallow water and eight deep water blocks on off the east and west coast but no area in the prolific Krishna Godavari basin is on offer. Out of 87 oil and gas discoveries made in NELP rounds, natural gas production in Reliance Industries eastern offshore KG-D6 block commenced from April 2009.


The 8th round, which closed on October 12, 2009 attracted investment commitment of $1.34 billion for 36 blocks that received offers.


Under NELP-VIII, 70 areas or blocks for exploration were offered, the biggest licensing round in India. Of the 36 areas bid for, the government had awarded 33 blocks to successful bidders.


Deora said road shows/investors Meets at Moscow, Houston, Calgary, Perth and Singapore are planned to promote NELP-IX.


The government has hired UK-based Furgo Data Solutions Ltd to market the blocks.


© Copyright 2022 PTI. All rights reserved. Republication or redistribution of PTI content, including by framing or similar means, is expressly prohibited without the prior written consent.