Vodafone said on Friday it has filed a petition in Bombay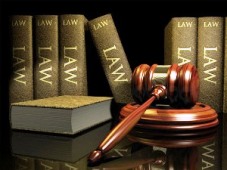 High Court defending itself against a new step by tax authorities treating the telco as an 'agent' of the seller in its $ 11-billion (about Rs 50,000 crore) takeover of Hutchison Telecom in 2007.


Bombay High Court had earlier dismissed a petition filed by Vodafone and ruled that the tax office had jurisdiction to tax its 2007 deal.


The case relates to a deal in 2007 when Vodafone, through its group firm Vodafone International Holdings, bought Hutchison Telecommunications India's stake in Hutchison Essar for over $11 billion.


The IT department held that Vodafone liable for not deducting tax at source from the payment made to Hutchison and claimed around Rs 12,000 crore (Rs 120 billion) in tax and penalty on the deal.

Vodafone said the Tax Office has now initiated a different process - treating Vodafone as an 'agent' of the seller.


To protect its position, Vodafone on Friday filed a writ with Bombay High Court defending itself against these new steps being taken by the Tax Office.


Vodafone had appealed to Supreme Court over the tax authorities' jurisdiction to tax the deal, after Bombay High Court dismissed its petition.


The Supreme Court has set a date on October 25 for hearing Vodafone's appeal challenging the HC ruling.


"The tax offices' actions are an unusual development, not least because they ignore the imminent hearing at the Supreme Court on the jurisdiction issue.


"Vodafone contends that the key issue of jurisdiction (as to whether the Indian tax office can tax the transfer of a foreign company's shares between two non-residents) is currently under appeal to the Supreme Court of India," the company said.


Hence any action which seeks to treat Vodafone as an 'agent' of Hutchison is misguided and premature, it said.


The Supreme Court had asked the tax office to determine potential tax liability by October 25, Vodafone said last month.


Meanwhile, Vodafone continues to work with the Tax Office to assist them in implementing the Bombay high court judgment and their apportionment of the consideration, if any, allegedly taxable in India.


The Supreme Court will review this apportionment on 25 October when it will also consider future stays.


Vodafone continues to believe that it has no tax liability whatsoever on this transaction and we look forward to this matter being thoroughly reviewed by the Supreme Court.


© Copyright 2022 PTI. All rights reserved. Republication or redistribution of PTI content, including by framing or similar means, is expressly prohibited without the prior written consent.