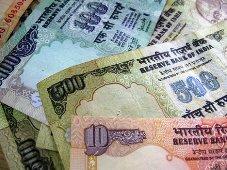 The country's two premier bourses -- National Stock Exchange and Bombay Stock Exchange -- on Monday introduced the 15-minute special pre-open trading session, a mechanism under which investors can bid for stocks before the market opens.


The mechanism, known as 'pre-open session call auction', lasted for 15 minutes (from 9:00-9:15 am).
While, this system has been started to reduce the quantum of volatility -- typically visible in the first few minutes of trade -- but going by the first day's action this special session was more volatile than the normal trading session.
In the first 15 minutes, investors can place orders for eight minutes on the basis of which the exchanges will determine the rates at which trading will happen.
As per the 'pre-open session call auction trend', the National Stock Exchange Nifty was signaling a firm market but when bourses started the normal trading the benchmark indices swung into the red.
Besides, the movement of Bombay Stock Exchange benchmark Sensex and the NSE barometer Nifty was not in tandem. Usually, in normal session, these two indices move in tandem with each other.
"Currently market players in India are not very familiar with this system and it will take some time to get stabilised. It is a very good attempt in Indian markets, as it ensures the integration with international markets," SMC Global Securities Strategist Jagannadham Thunuguntla said.
At 11:25 am, the Sensex was quoting at 19,916.66, down by 208.39 points. The wide-based Nifty too was in the red and was trading at 5,999.20, down by 1.05 per cent.
Market experts believe that the introduction of pre-open session assumes special significance, especially, in situations when there is any major event or announcement comes overnight before market opens.
Such special events may be such as merger and acquisition announcements, open offers, delistings, debt-restructurings, credit-rating downgrades or any rumours regarding any of such events, they said.
On a normal day with no major event before 9:00 AM, this pre-open session may appear to be a non-event and a routine exercise.
However, on a day when there is any major outcome before the market hours this mechanism assumes special significance, Thunuguntla said.
Capital market regulator Securities and Exchange Board of India had given its green signal for the introduction of pre- open session call auction on the bourses in July this year.
In a call auction practice, participants indicate their willingness to buy or sell units of a security by placing an order for a number of units at the prevailing price before the opening of trade.
The introduction of pre-open session with a call auction mechanism is expected to reduce the quantum of volatility, typically visible in the first few minutes of trade, analysts said.
Initially the call auction session will be applicable for those stocks, which are the part of Sensex and Nifty. Sensex, the benchmark index of BSE, comprises of 30 blue-chip stocks, while Nifty -- the NSE barometer-- lists 50 scrips.