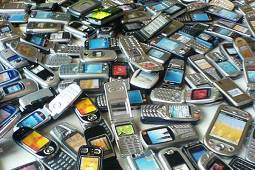 Flight pursers will no longer bother you if you want to make a call from your cellphone soon after your plane lands, thanks to a new procedure to be adopted by airlines across the country from Friday.


The Directorate General of Civil Aviation has amended the Aircraft Rules to provide for the use of cellular phones by passengers even before the aircraft comes to a halt.
Under the amended Aircraft Rules, passengers would be allowed to use mobile phones shortly after an aircraft lands, leaves the active runway, enters the taxiway and if there are no other runways or intersections for it to cross.
However, this procedure would not be allowed in cases of low visibility conditions, like fog, at the airport, an official spokesperson said.
Instead of barring people from using their mobiles till the aircraft has come to a halt and its doors are opened, the air hostess would now make the following announcement after getting clearance from the pilot-in-command: -- "Passengers are advised that the use of mobile phones after landing is now allowed. Aircraft has left the active runway and has slowed down.
"Passengers may use their mobile phones now."
The pilot-in-command would give clearance for such an announcement to be made on the plane's intercom when visual or clear flight conditions exist and 'when the pilot-in-command is comfortable,' as per the fresh procedure.
The airlines have been asked to adopt the new procedure latest by October 22.
So far, the use of mobiles was allowed only after the aircraft has come to a complete halt and boarding gates opened.
This was done to ensure that mobile signals do not disturb the communication between the cockpit and the air traffic control.
Civil Aviation Minister Praful Patel had last month said that the Aircraft Rules were being amended for this purpose.